Haysland Square in South Huntsville has something new in store!
---
If you live or work in South Huntsville and drive past Haysland Square where Staples has its South Huntsville location, you have noticed how empty the shopping center has been for several years.
No need to wander any further. Jim Hays, John Hays and Jeff Enfinger have announced plans for a new project which will include an entertainment district, nature preserve, homes, retail, restaurants, a dog park, sports fields and nearly 6 1/2 miles of walking trails with Haysland road eventually extending all the away to Hobbs Road just outside Redstone Arsenal Gate 3.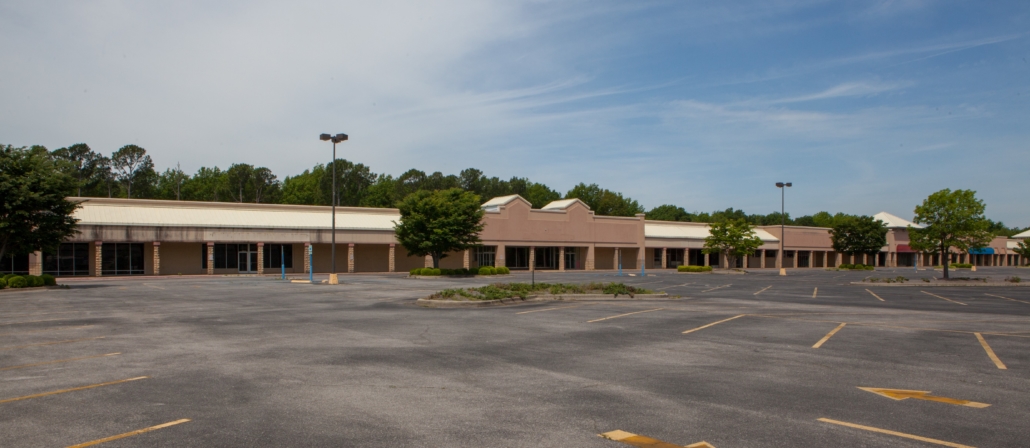 This is a welcome announcement since South Huntsville residents have been lacking this sort of venue for years. The residents feel it is a long time coming! No more driving across town to Bridge Street or MidCity for entertainment and shopping.

South Huntsville offers a different environment compared to West Huntsville, with quiet residential areas as well as mom& pop shops and stores you just don't get in West Huntsville.
The project, which is currently under construction, will have about 110 acres of commercial development and 200 acres of residential, leaving about 540 acres for protected land. The development is estimated to provide a $450 million boost to the area. No doubt bringing more economic growth with other businesses and developers following the initial construction and growth.
A 12-acre "city park" which will have a Town Center on Haysland Road featuring entertainment, restaurants and small shops. It will be similar in size to Big Spring Park in downtown Huntsville. There will be the community park, nature preserve and ballfields – a 20-acre recreation baseball/soccer complex operated by the city's Parks and Recreation Department.
1,000 housing units will include single-family detached, townhouses and rental units and more than 500 single-family homes will range from $300,000 to $700,000. There are plans for 150 townhouse units and 350 multifamily rentals. Each neighborhood within Hays Farm will offer access to trails and an open space network that connects the community to all of Huntsville.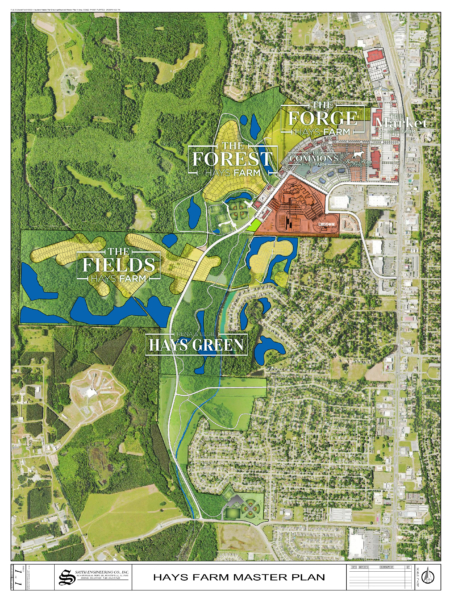 Jeff Enfinger, John Hays and South Huntsville Business Association have scheduled a community meeting for 6 p.m. May 30 in the Grissom High School Auditorium.
---