The Original Rocket City Celebrates the 50th Anniversary of the Apollo 11 Launch!
---
Free to the public and pet friendly! Come down to the square and get ready to dance your socks off in celebration of the 1969 launch of the Saturn V rocket on its way to the first moon landing.
The celebration features food trucks, a digital recreation of the launch, music, and the dropping of 1,000 moon balls!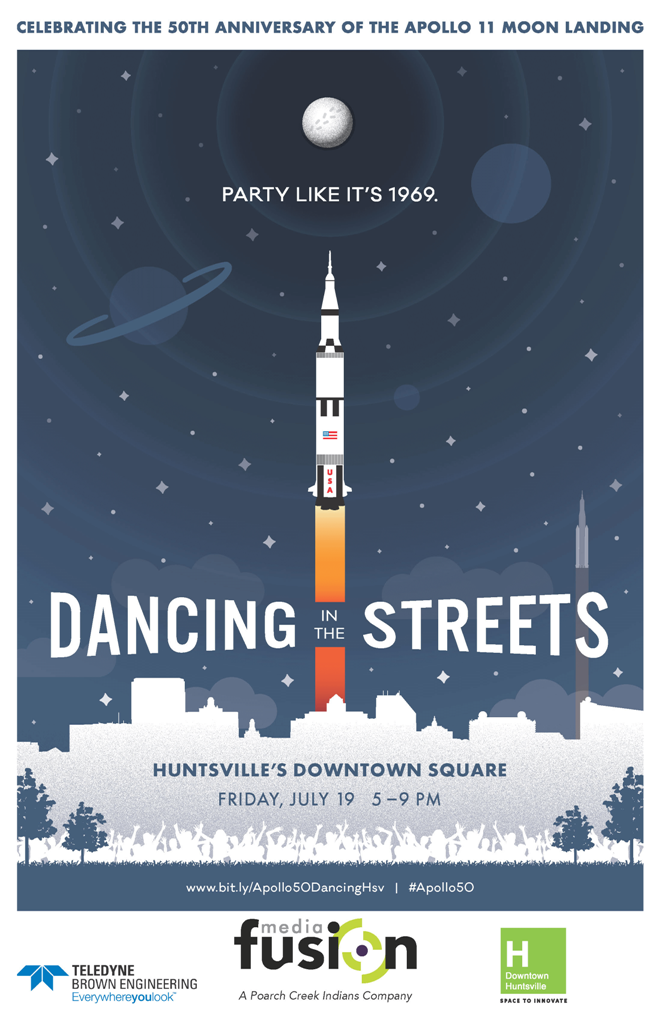 Experience the Moon Landing!

Media Fusion, LLC will recreate the moon landing on the side of 200 West Side Square. Watch the original footage of the launch as though you had a front row seat at the original launch! Huntsville is often forgotten when it comes to reporting on the launch, but Huntsville is where it all happened! From the development of the rocket engines to the actual testing of the engines to the actual launch!
What better place to have the biggest celebration to honor our scientists and Marshall Space Flight Center engineer's accomplishments!
Dance Your Socks Off!
4 bands will kick off the dance party each of the 4 sides of our downtown square.

• Northside Square will feature al local band, Just Like a Lady who covers The Eagles, David Bowie and other acts from the 60's and 70's.
• Southside Square will feature the band Falcon Punch playing 90's music. The band started in 2014 with members of the Army and NASA.
• Eastside Square will have a DJ playing 80's music from Cindy Lauper to BonJovi!
• Westside Square will feature current favorite hits by the band 3Way Handshake.
Along with the music each side of square will have exhibits and displays of memorabilia from the corresponding decade. Marshall Space Flight Center will have displays from Apollo, the International Space Station, SLS and other future projects in space exploration.
1,000 "Moon" Balls!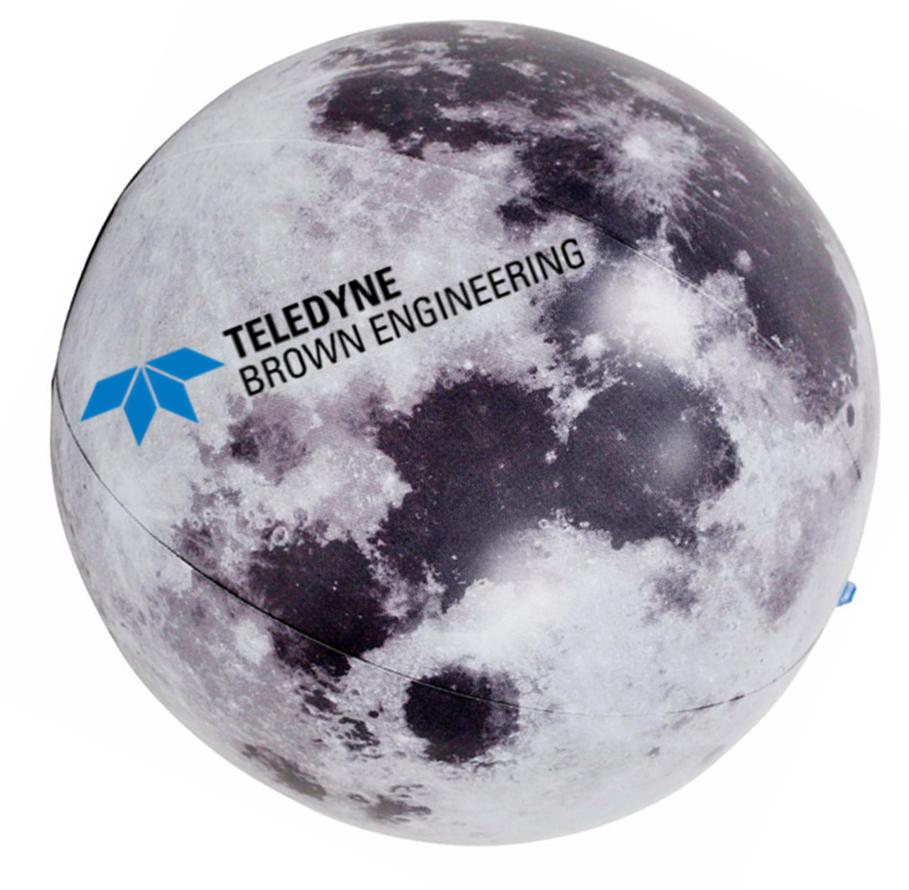 Teledyne Brown Engineering will be dropping 1,000 moon balls over the square happening after the Polaris replica of the Lunar Rover lands in Downtown for the Lunar Rover Walk.
Mayor Tommy Battle will lead the parade for the LRV throughout its route from the Von Braun Center to south on Monroe Street, east on Williams Avenue, and north on Madison Street. The walk lasts from 5-6 p.m. and no admission is charged to participate.
But the Party Doesn't End There!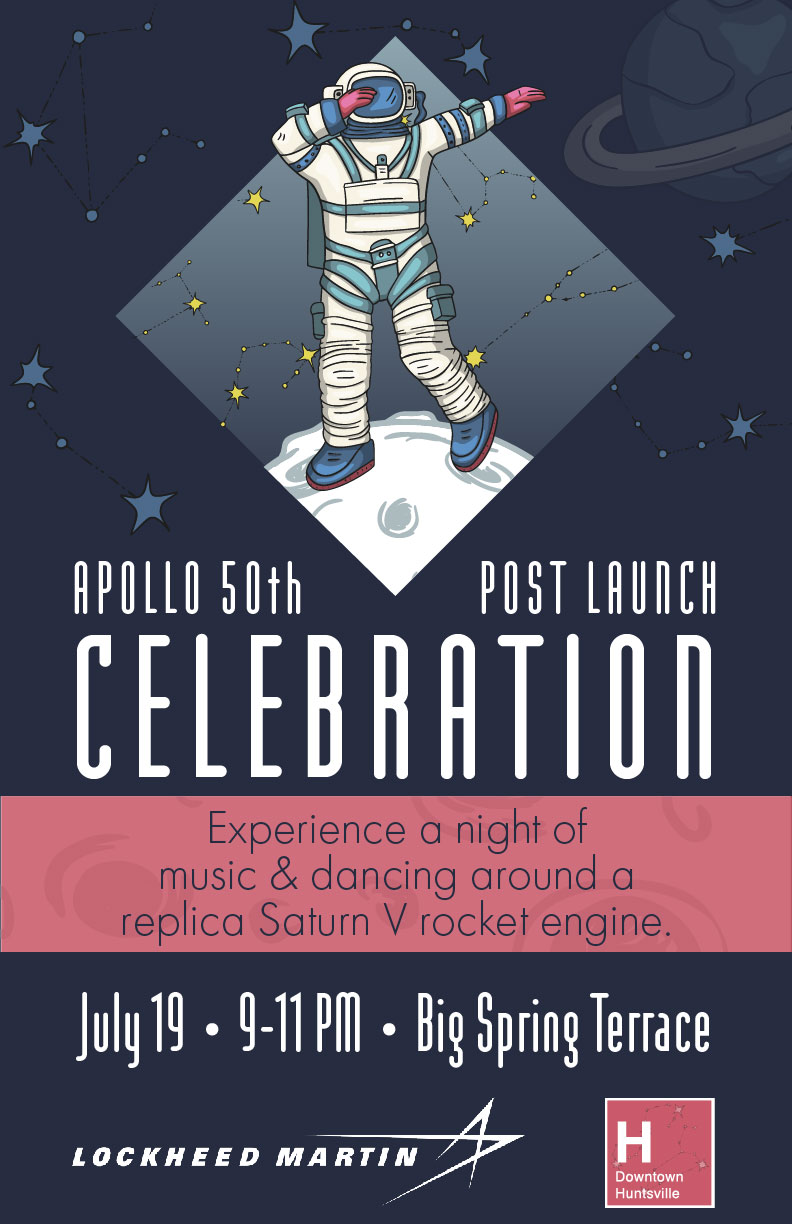 At 9:00 pm head over the Big Spring Terrace to see the digital Saturn V rocket engine made by LED-Orange Productions. This celebration will last from 9 -11 PM.
AND DON'T FORGET...
Eats of Wonder!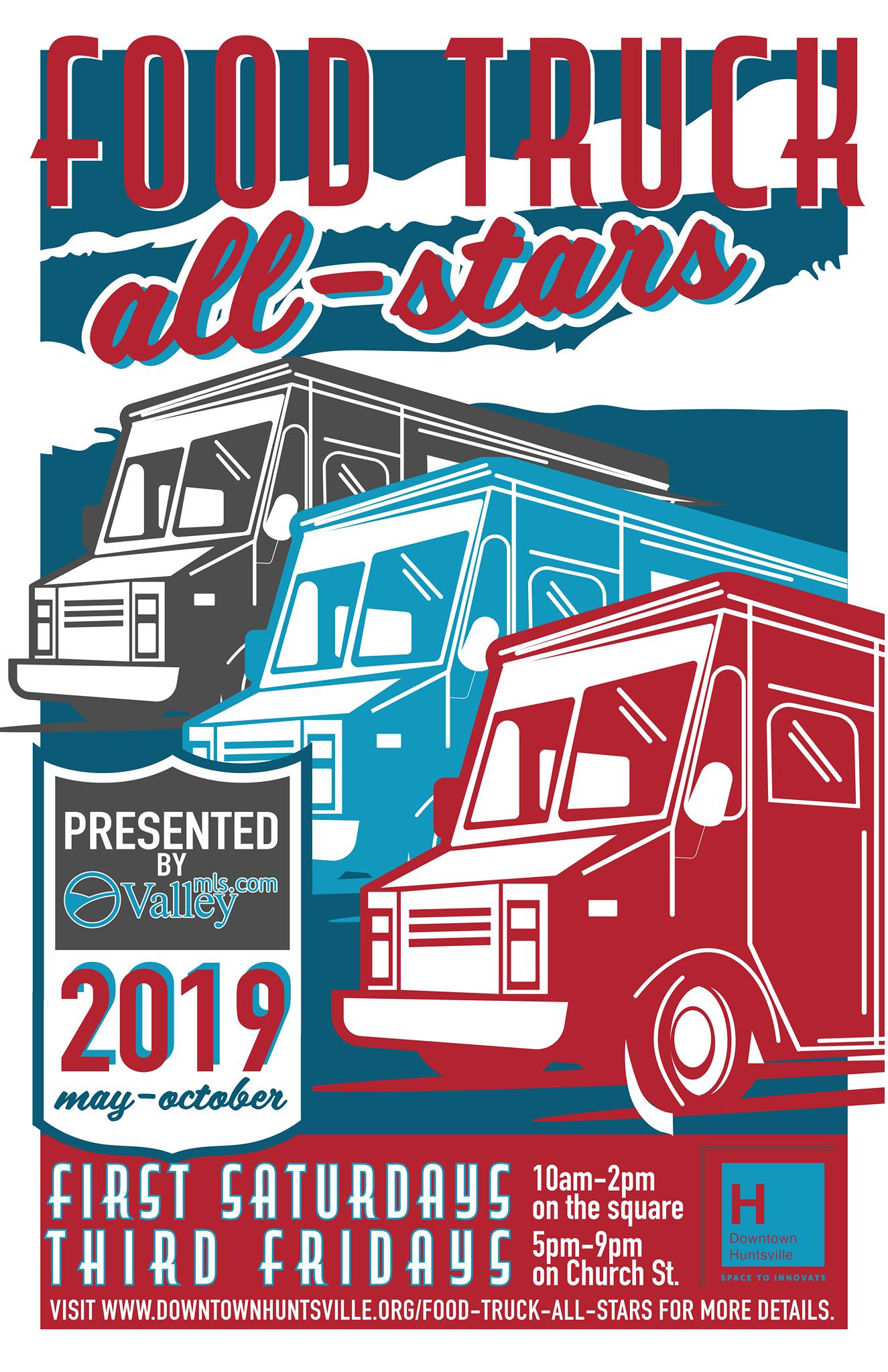 After you have danced your socks off, re-fuel by heading over to the Food Truck All-stars 2019 food trucks to sample local "Eats of Wonder"!
Get out and enjoy all of what the Original Rocket City has to offer! See you there!
"My friends, there was dancing here in the streets of Huntsville when our first satellite orbited the earth. And there was dancing again when the first Americans landed on the moon. I'd like to ask you, don't hang up your dancing slippers." – Wernher Von Braun
---